Around 68% of all online activity begins with a search engine. Often, that search engine is Google. If you want to build a successful new website, you need to consider search engine optimisation.
Search engine optimisation, or SEO, is a toolbox of techniques that can enhance your website to perform well in organic search. The better your SEO, the more traffic you receive. More traffic can often mean more customers and a successful business.
By searching for a website design company in HK or an SEO template to follow before starting, you are putting your best foot forward. And you don't even need to be an expert in SEO marketing. This checklist will walk you through every step and everything you need to consider.
Step 1: Perform Keyword Research for Your Topic
You may have an existing business or you might have a business idea set in stone. If so, you should still perform keyword research. But this step can also help you discover whether a website niche or topic is a viable idea before running with it.
Keywords are the foundation of any good SEO strategy. You should always target your website's content towards what users are typing into search engines. Those keywords should be relevant to your business and not have too much competition from other sites.
Use a keyword research tool like Google Keyword Planner or Moz. These tools will help you discover the high volume and low competition keywords.
Task yourself with finding 50 keywords you can create content for that will rank highly in search engines. If you can do that, your website idea is more likely to be workable.
Step 2: Choose and Buy a Domain Name
Buying the right domain name can make or break your website. It could also make marketing for small business owners like yourself easier or much more difficult.
Let's say you run a property development business called Rise and Shine. There are some good ideas for domain names:
If you were to pick "riseandshine.com" then no one would know the purpose of your business. Adding the extra keyword will improve your SEO. It will be much easier for users, and Google, to identify the type of business you have.
Top Tip: Claim your domain name on various social media sites, too. Even if you don't want to use social media for your business at the moment, you might in the future.
Step 3: Select a Website Host
All websites need to "live" somewhere, so all websites need a host. But what does finding a website host have to do with SEO?
Two things: safety and speed. Search engines like Google like to rank safe and fast sites higher than slow and unverified sites. This is because users prefer these types of websites, and Google prioritises its users' needs.
Choose a website host with servers near your target customers. Your website host will deliver requests to your website faster the closer your users are to your host's server.
You might not know where your biggest audience will be yet, but you can take an educated guess. If you choose a host with servers in many different locations, you can always change it later.
Sign up for an SSL certificate for your website through your website host, too. This is almost always free and will change your website's prefix from http:// to https://.
SSL certificates add a layer of encryption to your website which makes it safer for your users. And since Google prefers sites with an SSL certificate, it also adds another layer of optimisation.
Does this sound very technical? It is quite straightforward once you get started. But, as a website design company in HK, we would be able to take care of all these technical tasks.
Step 4: Invest in SEO-Friendly Web Design
When choosing an off-the-shelf design or hiring a web design team, it needs to be SEO optimised. This means it should be responsive, fast loading, and have optimised code.
One of the most important things a new website should have is a mobile-friendly design. As a website design company in HK, we always ensure that our websites look great on any device.
Google likes to rank websites with a good mobile-friendly design higher than others. Users are more likely to use search engines on their mobile phones than on tablets or computers.
All content on your new website should be readable on mobile without users having to zoom in. Buttons shouldn't be too close together so that they click the wrong icons by accident. If you want to test the mobile-friendliness of your new website, use Google's Mobile-Friendly test.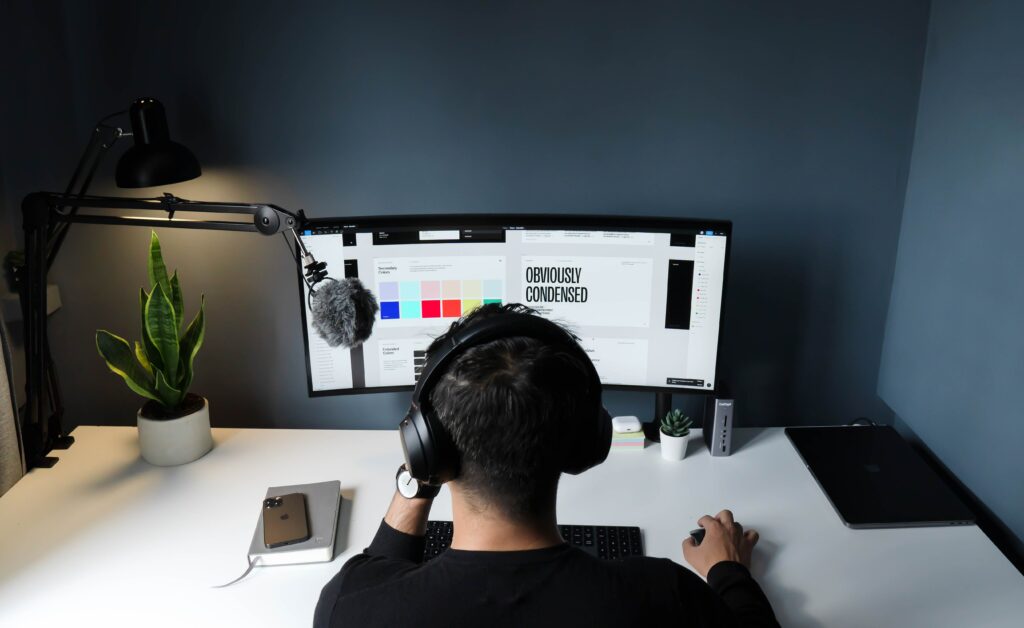 Step 5: Streamline Your Website's Navigation
If you hire a web design team, they will build a website with intuitive navigation. But if you're doing it yourself, then it's vital to keep SEO in mind when organising your site's content.
Give your menu items clear names. Put them in an intuitive place (homepage to the far left) so users can find them.
If you have a physical business associated with your website, put the address in your footer menu. This is important for local SEO so that Google knows the exact location of your business. It will be more likely to suggest your business in relevant local searches.
Ensure all your website's pages are accessible from your homepage. In fact, every web page on your site should be no more than three clicks away from your homepage. The further away your web pages are from your homepage, the more likely Google will view them as less important.
Step 6: Map Your Website's Structure
The structure of your website is different from your website's navigation. It is more about grouping your SEO keywords and content than it is about users finding their way around your site. If you plan your structure before creating content, you will be one step ahead of websites that didn't plan.
Let's say you run an online travel agency business for luxury travel in East Asia. You might have one "hero" web page titled The Ultimate Luxury Guide to Hong Kong.
From this hero page, you can link to other pages with relevant content and keywords. For example:
Where to Stay in Hong Kong
Hong Kong Weekend Itinerary
Top Shopping Spots in Hong Kong
Best Cocktail Bars in Hong Kong
This will help you create a hierarchy in your web pages so Google knows which are the most important. Linking between these web pages will make it easier for Google's spiders to crawl your website. Planning will help you brainstorm good keywords for you to research too.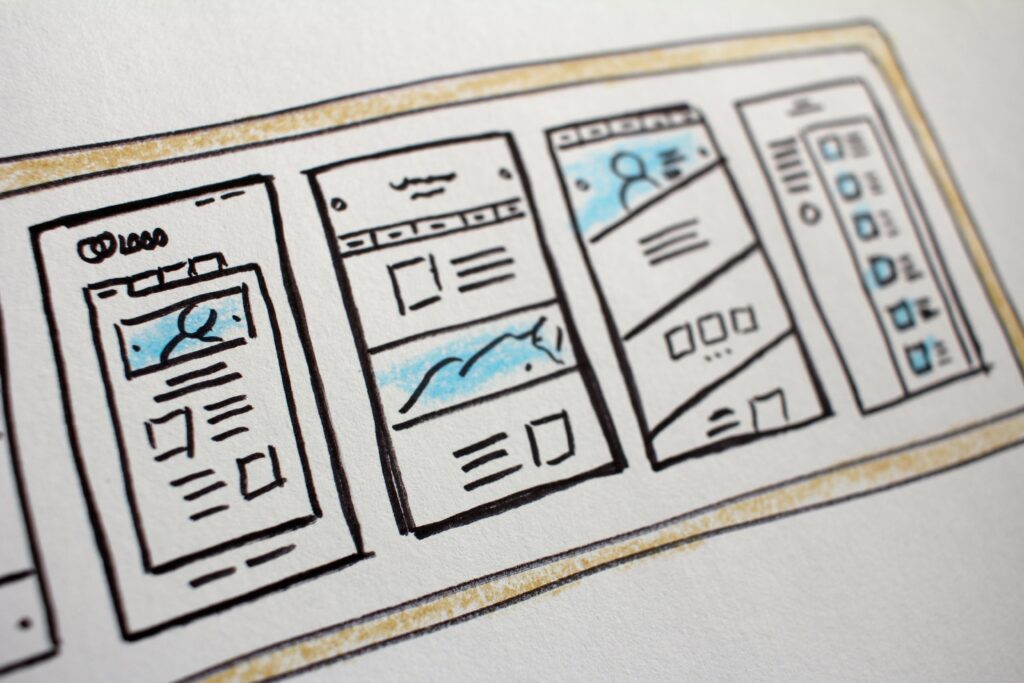 Step 7: Sign Up for Google's Features
Google has a lot of handy tools and features you should use to improve your SEO. Some of these are Google Analytics, Google Search Console, and Google My Business.
If you want Google to index your new website, you need to sign up for Search Console. It will tell you if Google is having problems viewing one of your web pages. If Google cannot see a web page, it won't appear in search, which is very bad SEO.
You can also submit a sitemap to Google Search Console, which will help Google's spiders know where to look for web pages.
Businesses that have a physical location and a website should have a Google My Business profile. This will make your business visible in Google Maps searches and more likely to appear in location-based searches.
Step 8: Create Optimised Content
As you've likely already realised from the other steps, your new website will not be SEO optimised if it doesn't have content. Google and other search engines can't rank your web pages in searches if they don't exist. You need to create informative, high-quality content around your chosen keywords.
First, search the keyword you want to use and see what type of content ranks in the top spots. Figure out how you can make yours even more informative and helpful.
Next, write content that inserts your chosen keyword in optimised places:
H1 title tag
H2 and H3 title tags
URL (keep it short)
Meta description
Introduction or first 100 words
Conclusion
You should input the keyword throughout the body of the text when it feels natural. You can use keyword research to find similar secondary keywords too.
Looking for a Website Design Company in HK That Creates Fully Optimised Sites?
There isn't a single part of creating a website that you cannot optimise for search. It might seem like an overwhelming task and fortunately, there are experts who can do it for you. If you want to hire a website design company in HK that can build SEO-optimised sites, you've found them.
Creatix designs beautiful, durable, high-performing websites for diverse clients and businesses. With our knowledge of SEO, we can take out all the guesswork and can deliver exactly what you need.
Find out more about our end-to-end web design and development services. We look forward to working with you soon!