Professional Website Design Hong Kong
Creatix is a Hong Kong based website design agency with a team of passionate designer and developer that build impactful and visually stunning websites.
Welcome to Creatix – a web design agency in Hong Kong providing end to end design and build website design service. We create human centric websites for companies that want to establish or transform their online presence. With offices in Hong Kong and London, we are a young and energetic team of designers, developers and project managers that are obsessed with building websites that are visually stunning, durable and high performing. And we work meticulously with you until that is delivered.
Some of the work we've done for our clients
We pride ourselves on our ability to create custom solutions that meet our clients' unique needs. Our team of experienced designers and developers have the skills and expertise to handle any project, whether it's a brand new website or a redesign of an existing one. We specialise in creating visually stunning, user-friendly websites that are optimised for search engines and designed to drive conversions. With our expertise, we can help take your online presence to the next level.
Professional and innovative website and UX/UI design services that will captivate your audience and elevate your online presence.
Full website
Developoment
Our full website development service includes everything from initial planning to final launch. Our skilled developers use the latest technologies and frameworks to ensure your website is fast, secure, and compatible with all devices.
E-commerce &
Product Display Web
Boost your online sales with our expert e-commerce website development service. From payment gateway integration to secure checkout, we create high-performing websites that drive revenue.
Graphic design &
Illustration
Our creative designers can create stunning graphics that perfectly complement your website. From logos to banners and infographics, we can help you communicate your message visually and effectively.
We understand that every business has unique needs and requirements. That's why we take the time to work closely with our clients to understand their goals, target audience, and brand values. We believe that strong communication and collaboration are key to delivering a website that exceeds your expectations. Our team of experienced designers and developers are passionate about creating visually stunning, easy-to-navigate, and user-friendly websites that meet your business needs. We are committed to delivering high-quality websites that reflect your unique identity and help you stand out in the digital world. Contact us today to schedule a consultation and let's start building your online presence together!
Professional Service with a Tailored Solution
We take pride in offering professional services with tailored solutions. We understand that every business has unique needs and requirements, and that's why we take the time to study each project in detail. Our team of experienced designers and developers work closely with you to understand your business objectives, target audience, and brand values, and create a website that reflects your unique identity. 
Flexible, Personal and Accomodating
We understand that every project is different and that your web design project is all about you. Therefore, we welcome any suggestions or solutions that can make your project a success. We also understand that each website design project may require several iterations before the perfect website is delivered. 
We design your website with a human-centric approach, considering your industry, competitors, and target audience. A modern and effective website is not just about looking good; we also focus on creating a user journey that is intuitive and enjoyable. We offer unlimited revisions to ensure that you are completely satisfied with the final result.
Working on a website project for the first time?
Don't worry make things simple
All of our Project Managers are well trained to work with clients with different experience and technical background and we are very good at making complicated things easy to understand
100% Customer satisfaction guarantee
We understand that choosing the right design agency can be a difficult decision, and that design is a subjective matter. That's why we're one of the very few web design agencies that offers a full refund policy. If you're not satisfied with our first delivery, we'll refund 100% of what you paid. Our goal is to ensure that you're completely happy with the final product, and we'll work closely with you throughout the design process to make sure we get it right.
Join the list of our happy clients! We've worked with a diverse range of businesses and industries, helping them achieve their online goals with stunning websites that stand out.
I'm just writing to thank you for the quality of service provided by the entire Creatix team.
I sincerely appreciate your patience and accountability demonstrated throughout this long project! I apologize for the numerous delays and revisions.
But I can't stress enough how happy we are with our new Website,
we can't wait til our clients start using it.
I will and have already recommended Creatix to other textiles companies!
Visually the first quick look is amazing!
Everybody at the office is checking it out now and everybody says the same.
Definitely no requested changes to the design at all!
First of all, thank you so much for helping us get the new website over the line.
Everything's going well and we've received some very positive comments so far!
I'd be happy to give you a positive reference or even recommend you to some of our clients who ask.,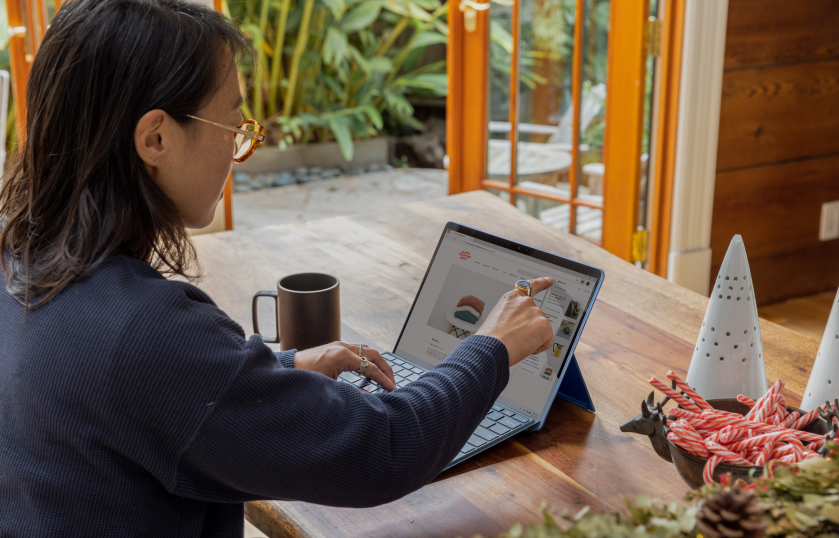 Building something?
Tell us about your project
Choosing which web design agency to work with is by no means an easy task. Drop us a line and see if you think we are a right fit ?