From appearance to functionality, a lot goes into creating beautiful websites that our clients and their customers love. All our website design projects have two main components; design and development. The website design phase happens before the development phase, and it is sometimes the tricky stage of each project. Why? Because design is subjective, and different clients want different things. However, unlike design, web development is testable and definable, so it's pretty straightforward.
We've had tremendous success with our website projects, and one of the reasons for that is that most of our clients love our website design concepts at first sight. There is no magic to it; we value each client, and we take the time to understand precisely what they need so we can deliver impressive results from the get-go. We do this by asking a lot of purposeful questions in our design survey.
Our design survey contains specific questions that we use to understand your background, brand, products and services, unique selling point, target audience, goals, competitors, and even problems. It enables us to gain a common vision of the website's look and feel before bringing it to life. Over half of our website projects are redesigns or complete website revamps, and our design survey is how we ensure we capture our client's new goals.
We ask the right questions so you can have the right website design for you. Here are some of the areas that our website design survey covers:
The type of business you run heavily influences different parts of your website design, such as the features, page structure, content, and other design elements that we can add to your website. In this section, we gain insight into who you are and what matters to you. The more we know, the more equipped we become to deliver a compelling website design. You can use it to tell us more about your company's history, achievements, and purpose, as well as how your website design fits into that picture.
What Does Your Organisation Do? Your description of your business helps us understand what you sell and what type of website you need. We want to know if you sell products or offer services, your usual marketing channels, and how your website fits into your funnel. For instance, products require e-commerce features, while services may require an appointment booking feature or a visible Click-to-call button on every page. With the right Call to Action (CTA) and knowledge of your unique value proposition, we can potentially boost website conversion.
Audience Persona: Who Will Be Visiting Your Website? Here we learn about your ideal audience and how they will be using the site. A website for kids is different from a website for adults, and a website for sports fanatics is different from a website for financial services. The information you provide here can include your target audience's basic demographics such as age, occupation/industry, income level, educational background, location, and gender. But it can also be more detailed with specifics like their level of awareness or expertise with the product/solution you offer, their pain points, and  what direction you want to expand your audience. This part of the form informs our decision on accessibility, fonts, copy, colors, and use of images when designing your site. We also discover if we need to educate the customer about your offerings based on their familiarity with them and how to present content the right way.
Purpose Of Visit/Goals To Be Achieved: With the design survey,  we can create an initial look that is relevant to your target audience demographics, but we also ensure that your goals are met. Our goal with the first website design concept is two-fold; create a design that resonates with your target audience and drives them to convert. If you're building your site to raise awareness, offer a contact point for your audience, accept bookings, amplify newsletter signups, promote your product or service, boost sales, connect with people across multiple languages, or for other reasons – this is a good place to tell us all about it. Your audience may also have their own goals for visiting your website. Some may want to join your newsletter, while others may want to download your product catalog. Our design bridges the gap between your goals and your audience's goals. For example, we may add a contact form to show your clients that you are readily available. If you run an e-commerce store for affordable bespoke clothing, we can add banners that highlight your deals and discounts.
How You Perceive Your Brand: No one can describe your brand better than you. This is why our design survey includes a section where you describe how you want your brand to be perceived in the market. A short description using adjectives like luxurious, classic, modern, cheerful, or professional can be useful when designing a website that reflects your brand. Another way we get a clear direction for the web design process and reduce revisions by respecting your branding guidelines. Your branding guidelines detail your choice of color schemes, fonts, themes, and other branding elements. If you don't have one, we can also design the website to match your existing print materials in terms of colors and typeface to deliver consistent branding. In the absence of print materials, we'll work with you to create a remarkable brand style guide that engages your target customer segment. Our expertise in iterating on your established brand combined with an understanding of your brand's perception is a major reason we're confident that you'll like the website design concept we deliver.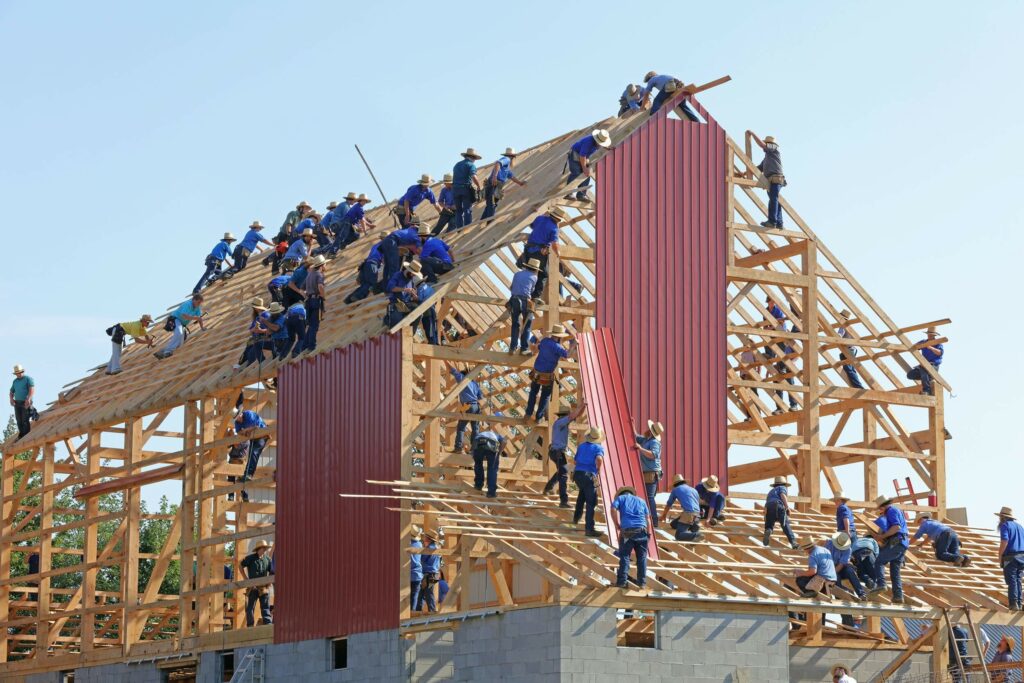 For you, understanding your competition is vital to business success, and for us, it is crucial to a successful website design project. Learning about your competition broadens our knowledge of your industry and target audience, and the more we know about your competition, the better we can differentiate you through your website design and messaging. This is why our design survey allows you to tell us about as many competitors as you like.
Who Are Your Competitors? In a noisy, competitive online scene, your website will be compared to other websites – even by you. We work towards making your website memorable at first sight, both for you and your potential visitors. By identifying your competitors, we can ensure you have an advantage where you compete head-to-head, especially in product presentation, website ease-of-use, website features, and search engine visibility. We can use your website design to differentiate your product or service offering by amplifying your unique selling point. By learning about how you differ from your competitors, we can deliver a website design concept that does the same.
What Do You Like About Their Website? What you like about your competitor's website gives us a sense of your expectations. In our website design survey, we encourage you to highlight the design elements, details, and features that you appreciate in your competitor's website. You can also use it as a reference for the type of pages you want on your website. For example, you may like the map integration on a competitor's homepage because it makes them easier to locate, or you may want us to implement a similar multi-column layout. One way to discover what you like is by asking what makes their website better than your current website. Our deliverable will reflect your preferences even as we improve on them to give you an edge.
What Don't You Like About Their Website? Knowing your dislikes is just as important as knowing what you like in a website's visual interface design. For best results, we welcome notes on what to avoid when designing your websites. The color blue, images of office staff, or a type of tagline may be overused in your industry – these are all useful information that helps us avoid potential failures during the website design phase. No detail is too small, especially if it's something you don't want.
Specific Design-Related Questions
We have dissected most website layouts and put together categories that can help us gauge your preferred style. This part of the survey focuses on your taste in layout, section separation, use of vector graphics, etc. Our intuitive options make each design-related question easy to answer even if you have no knowledge of design. Even without being a designer, we understand that you have an idea of what you would love to see on your website. This section taps into your expectations without complicating things. We present a pair of opposing design choices, and you can indicate your preference on a scale of 0 to 10; 0 if you're fully convinced of the first choice and 10 if you're completely sure of the other choice. You may choose 5 if you're unsure of your preference.
Your choices also put you and our design team on the same page from the start of the project – this way, both parties have the same goals and can agree on the outcome when it is complete. In essence, we may know all the rules of the design road, but we only steer in the creative direction you point out for us, ensuring that we arrive at your intended destination – happily so.
Apart from the colors, the layout of your website design concept is usually immediately obvious the first time you see it, so we start with that. Our design survey asks whether you're more inclined to a horizontal or vertical layout. We have included links to both types of layouts to clarify your choice better. If you're still unsure, you may simply choose 5, and we'll make a choice for you. The survey also asks about your inclination towards text-driven or image-driven websites, with examples of both. In general, you may prefer a clean website or a busy one – whatever your choice, we'll design a befitting and beautiful website. Other directions that you can point out include the amount of vector graphics you want on your website and whether you want your website sections to conform or contrast against themselves.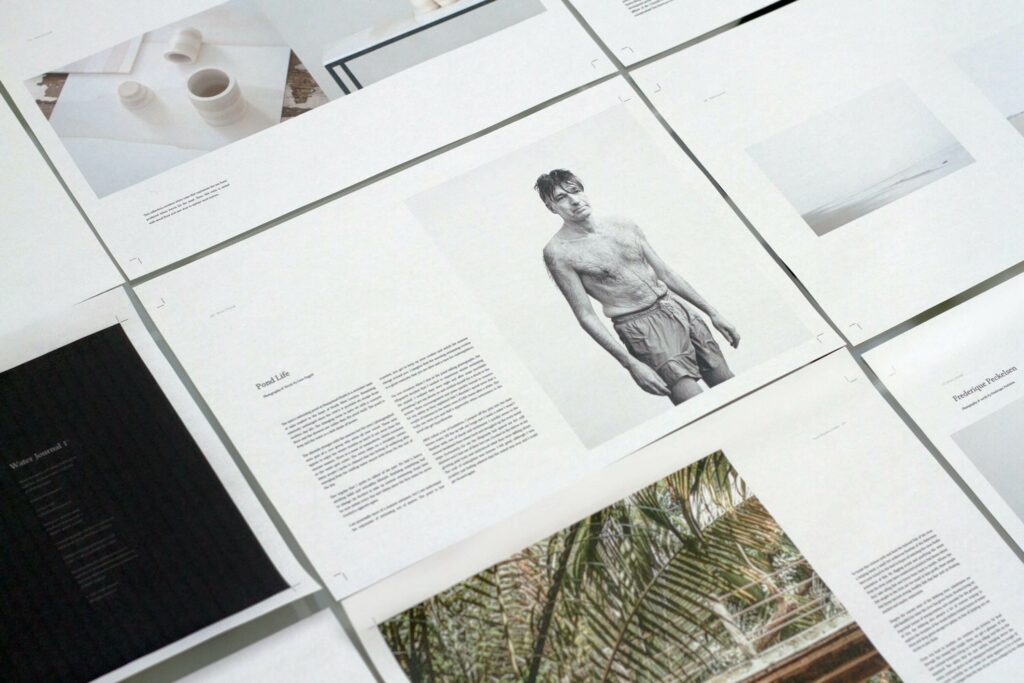 Sometimes, putting what you like into many words can be a daunting task, and words themselves can be subjective; your idea of "colorful" may differ from someone else's. This is why we encourage you to show us what you like by pointing us to your reference websites, so our understanding converges. Your references don't have to be in your industry, and it helps to be specific about what you like about them. If you like the way the navigation menu on a website you often visit looks, you can send us the website URL and tell us all about why you like it. It could that the way a website scrolls catches your fancy; a little note about that can do the trick.  Beyond design, you can use this section to tell us about features and third-party integrations you like on other sites.
The survey simplifies your design-related choices in the previous section, but you can further reinforce your preference with an example. References are also great if you're unsure how to answer the questions in any sections in the design survey. If we missed anything you deem important, your detailed references can supplement the survey and go a long way to paint a full picture of your expectations. You may add as many references as you want. Don't worry, those websites will be for reference only, and your website will be entirely unique to your reference websites. Finally, we add an additional section where you can tell us about any specific requirements that you would like to consider when designing your website, including a specific image you want on a particular page, how you define a successful design or anything else you can think of.
100% satisfaction guaranteed
Our website design survey is our secret weapon to gaining a realistic and shared understanding of what you're trying to accomplish with your new website. At the end of the day, it all boils down to you, your preferences, and our expertise at leveraging that information to create a website design concept you love. One thing you can be assured is that we will work until you are 100% happy with the design of your new website, and we manage to do that after 1-2 iterations in most of our projects. Look forward to designing your website soon!