More than 30% of the world's top 1 million website is powered by WordPress. Some of the most iconic companies and organisations that use WordPress for their website includes TechCrunch, BBC America, Sony Music, The White House, UPS. In fact a lot of clients that we come across specifically request to have their new website built using WordPress. One of the many compelling reasons why WordPress is considered the best CMS to use is how its backend is structured and organised.
In this post we would like to show you a glimpse of how WordPress backend look and work to give you some idea as to how you will go about managing your daily website tasks.
Backend homepage – the Dashboard
Your WordPress website backend will be accessible using a url and a set of username and password. Once signed in, you will see a page very similar to one, and we call this the Dashboard: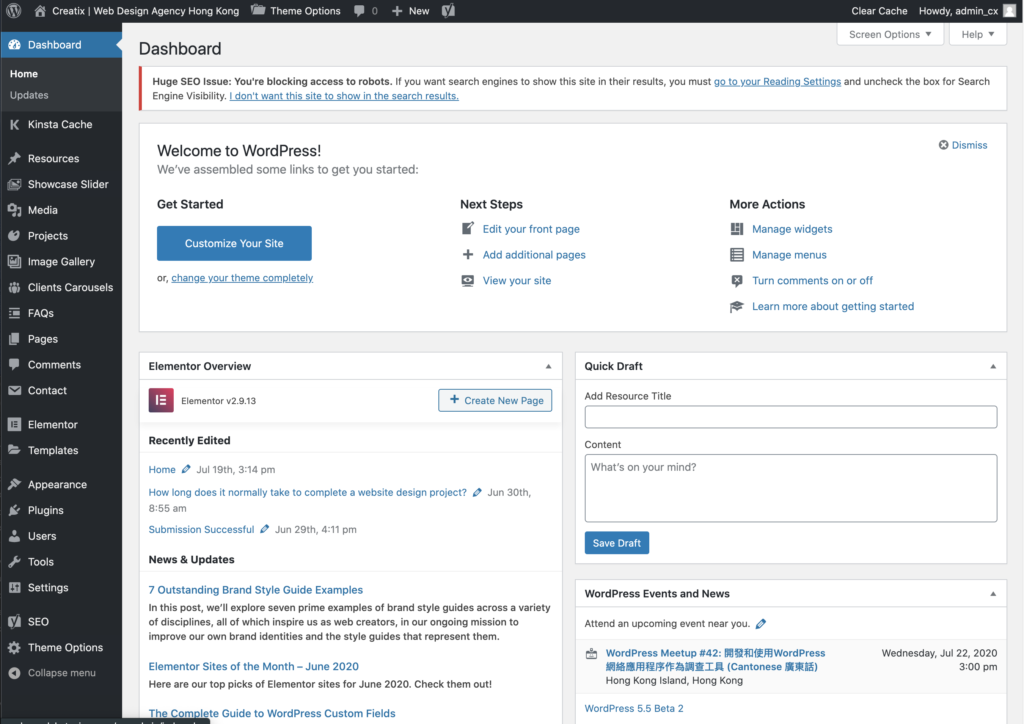 On the left hand side you can see the panel menu where you can control different settings in the website. We make sure each panel menu item is named exactly the same as the section / page itself to make navigating around the dashboard an intuitive experience.
Click on the 'Pages' menu item and you'll see all the pages in your website (told you it is intuitive).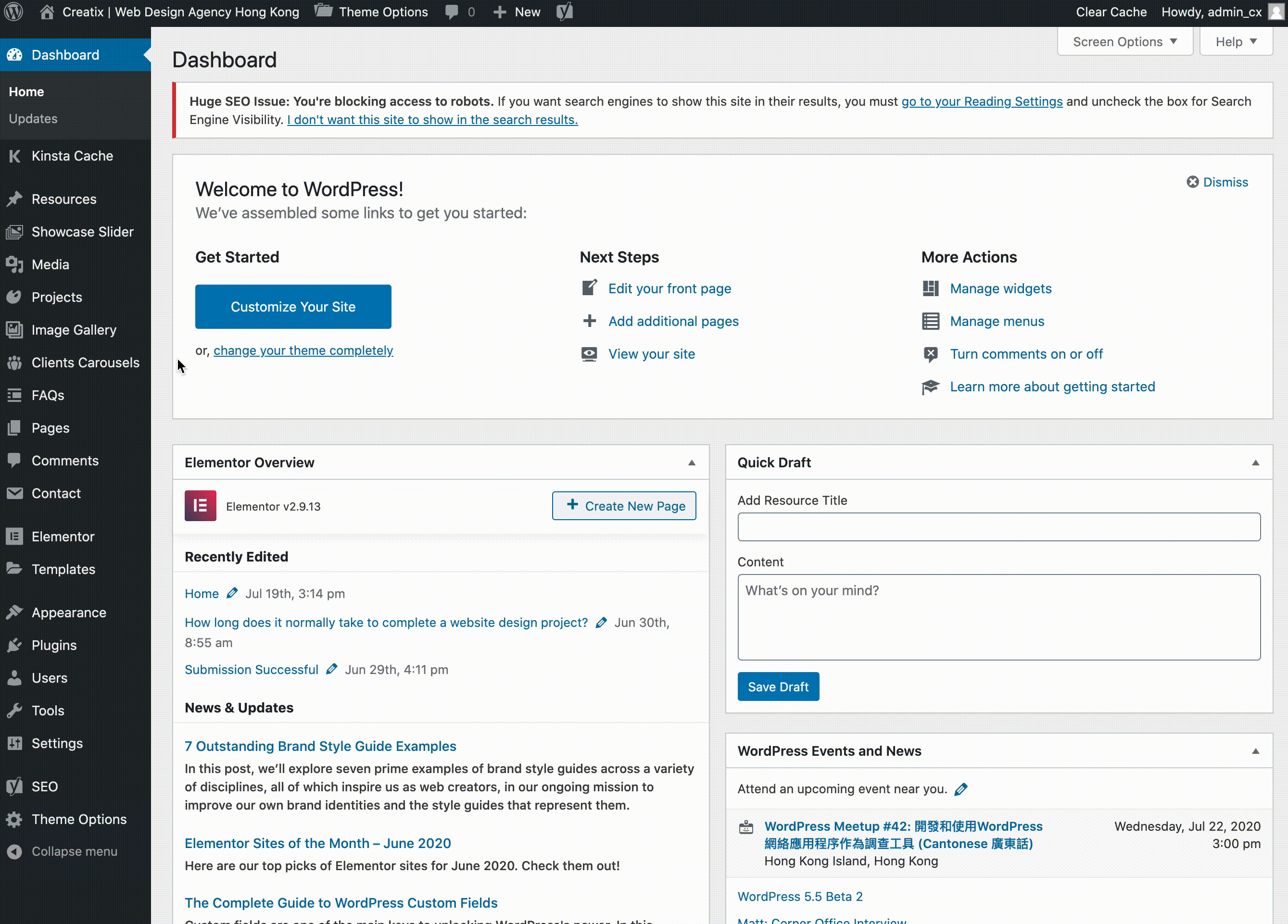 Want to edit the content of a particular page? Simples! We use Elementor to construct the contents of each page, it is a powerful page build that allows web master to easily make changes to the contents in a web page, see quick demonstration on how easy it is to change the texts and images of a section: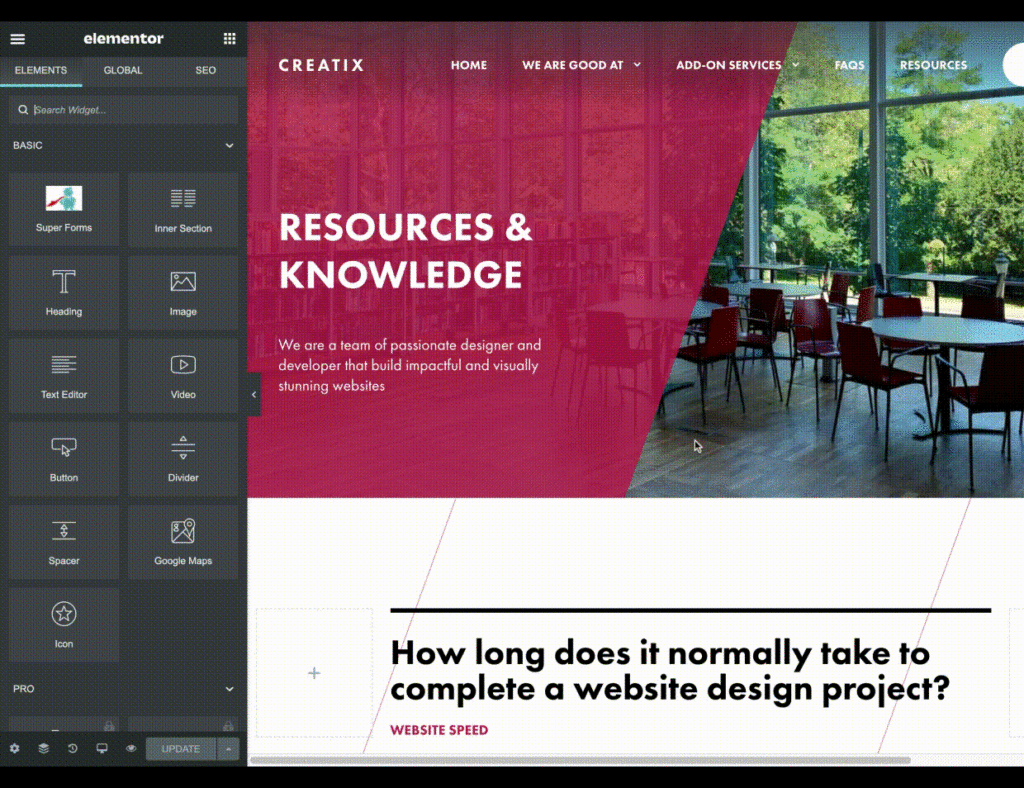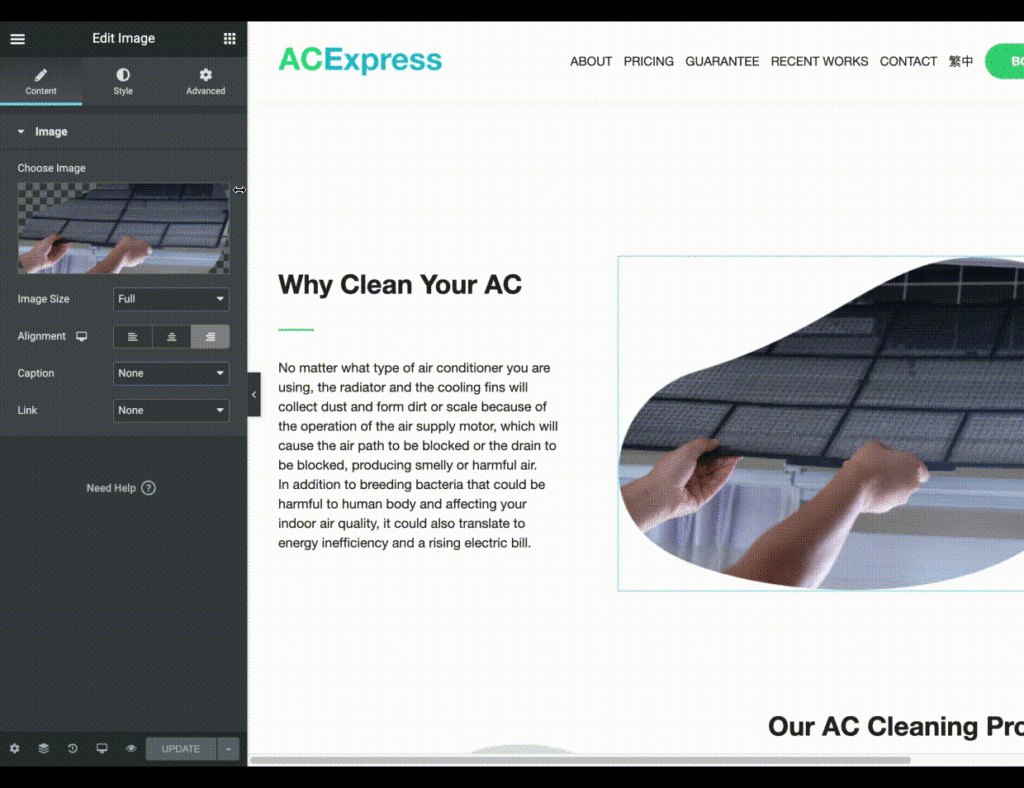 Plugins are central to any WordPress website. They are basically 'add-ons' developed by companies to add features and functionalities to your website. As the most popular CMS in the world, there are thousands of plugins available to be downloaded (some free others premium) so it is fair to say that whatever features you would like to add to your website there is a plugin available for. (Note that our website building methodology involves minimising the use of plugins to maintain maximum operating efficiency). Here is a look at the page in the WordPress backend where you can add or manage your plugins: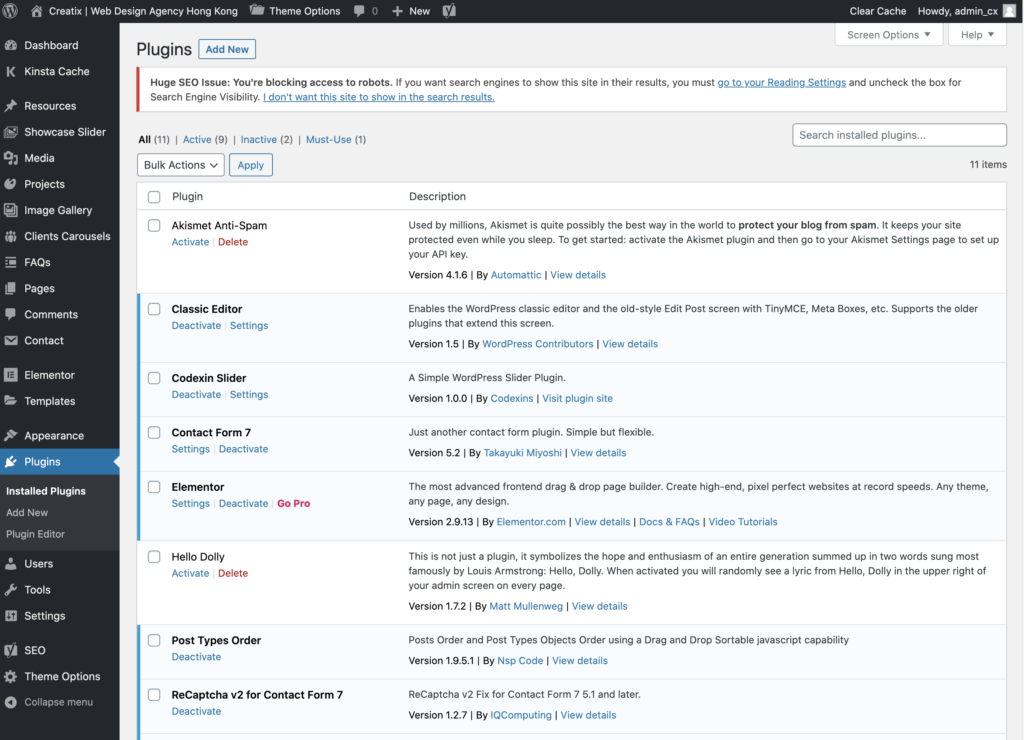 Another great feature WordPress offers is multiple user roles with different user privileges. These roles range from 'Admin' which sits at the very top of the hierarchy with access to all the function of the WordPress backend to 'Contributor' whose authority within the backend is limited to only editing a post.

That's all for now! At Creatix, after every web design project using WordPress, we create a thorough, custom made WordPress website user manual with screenshots, screen recording and step by step instructions for you. As easy and intuitive the WordPress backend dashboard is, if you have never managed one before there will still be a bit of a learning curve there. Our aim is to make you super comfortable to manage your new website after we've handed it over to you. You shouldn't need a developer every time you want to make a change in your website. Having said that, if you prefer outsourcing different tasks for you WordPress website, we offer website maintenance service as well. Find out more here 🙂